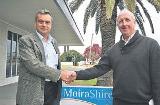 Luogo:

Data: 13-06-2010
Viaggio d'Istruzione in Australia
E' partita giorno 13 giugno la delegazione di ragazzi accompagnati dai Consiglieri Rocco Longo e Filippo Bagnato, alla volta dell' Australia dove i ragazzi trascorreranno 20 giorni. Gli studenti saranno ospiti presso la città di COBRAM, città gemellata con VARAPODIO, e come dichiarato dallo stesso sindaco Cr Ed Cox, sarà una fantastica opportunità per i ragazzi per sperimentare la vita in Moira Shire, dove gli studenti frequenteranno per una settimana il Cobram Secondary College, durante la permanenza è previsto anche un viaggio nella città di Melbourne ed altre città dello stato di Victoria. La delegazione al suo arrivo sarà accolta al "civic and community leaders and interested community members", nella città di Cobram. Una cena con ballo per ufficializzare la ripartenza sarà tenuta il 26 giugno.
Il programma è stato organizzato dal Comune di Varapodio, dal Sindaco e il CEO della municipalità di Moira e dal comitato direttivo Cobram Italfest.
Clicca per guardare tutte le foto



Documenti Correlati


Programma


Scarica
La prima sera
in Cobram per ospiti provenienti da Varapodio a Pietro e Teresa De Maio Pizzeria con funzionari della Contea Moira, il Comitato italFest e altri ospiti.
Da sinistra (in piedi)
Leandro Polifroni, Giovanni Germanò, Rocco Longo, Gary Arnold – ufficiale del Comune di Moira, Sindaco di Moira Ed Cox, Filippo Bagnato, Emmanuele Scoleri, Damiano Gattuso.

Seduti: Alida Mangione, Carmela Scopelliti, Chiara Vaticano, e Vicki Nolen = preside della scuola Cobram Secondary College.
Fotos: emiliodesign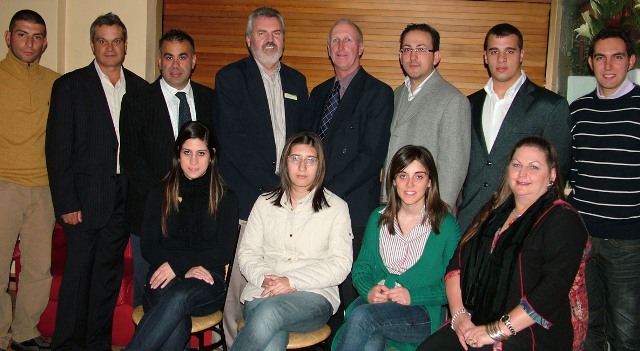 La prima sera
I Consiglieri Longo e Bagnato offrono un piccolo regalo (il gagliardetto del Comune di Varapodio)a Teresa e Pietro De Maio durante la loro visita nella loro pizzeria.
Fotos: emiliodesign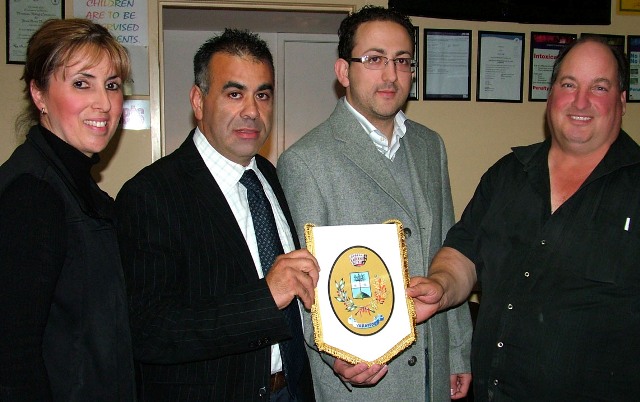 Il viaggio continua - 16 giugno 2010
Ecco un articolo pubblicato oggi sul giornale locale- Cobram Courier.




Scarica
venerdì 18 giugno
Presentazione della scuola.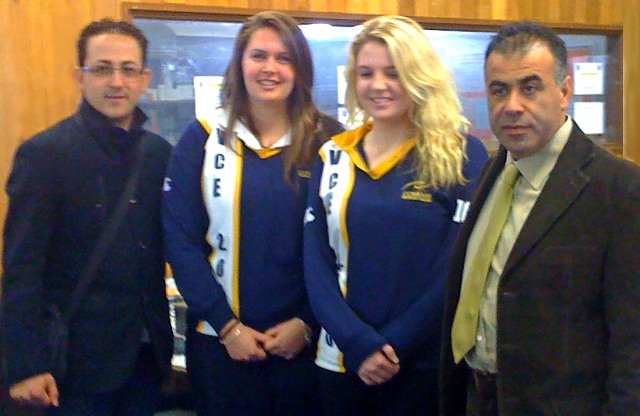 venerdì 18 giugno
I consglieri Longo e Bagnato accolti dalla preside della Scuola Vicki Nolen.
Fotos: emiliodesign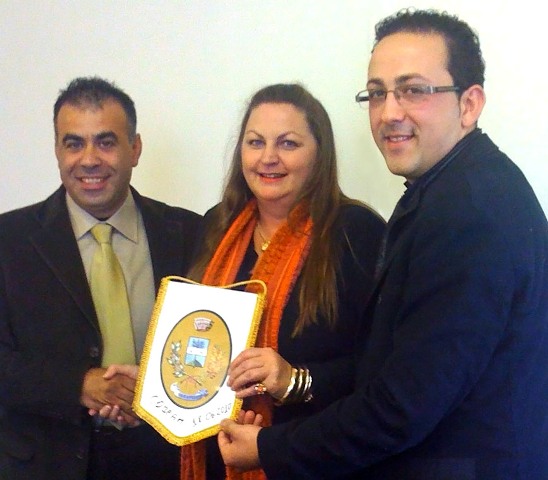 venerdì 18 giugno
Il gruppo a scuola e il rilascio degli attestati.
Fotos: emiliodesign

venerdì 2 luglio
Articolo pubblicato sul quotidiano" il globo"


Scarica
domenica 4 luglio 2010


Scarica